In this article we will show you how to resize multiple images with help of Photoshop Actions. It's a one time easy setup and you can use this action every time you need.
Before we start
First open one image so we can initially append the action on. It doesn't matter which image you open, see this as a "example" image to work on.
When you have Adobe Photoshop make sure the Actions Panel is open. You can find it by going to Window -> Actions (Alt+F9)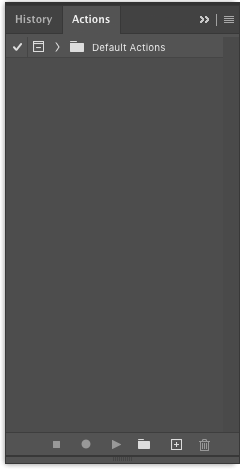 Creating our Action Set
Click on the folder icon at the bottom of the Action Panel to create a new Action set. Name it Resize. Action Set is just a folder to group many actions in it.
Creating our Action

To create an Action click on the Plus sign (Create new action). You will see a prompt to fill in the information needed. Hit Record and the action is started recording.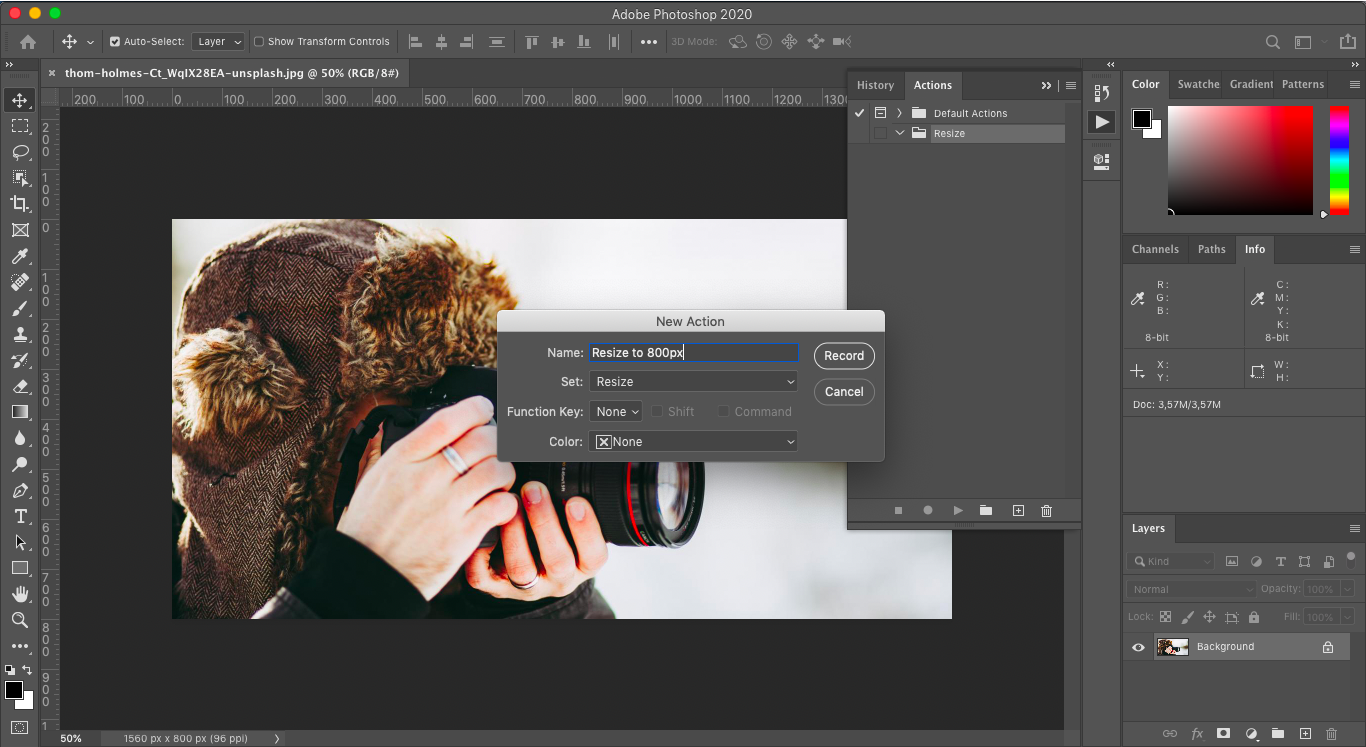 The "Recording" process will just record everything you click or use shortcuts. Not literally recording your screen or mouse movements. Just when you hit some button in Photoshop or edit something on your image.
You will see at the bottom of your Action Panel the red dot. That's an indication that we are recording...
Now go to Image -> Image Size(Ctrl+Alt+I) Fill in the width you wish (we filled 800 pixels) or you can fill in the maximum height if you want to scale down vertical images. 💡 Do not change the Height field, since we want Photoshop to auto calculate this.
Click OK so your image become the desirable width. Our becomes 800pixels width. The height is being automatically calculated.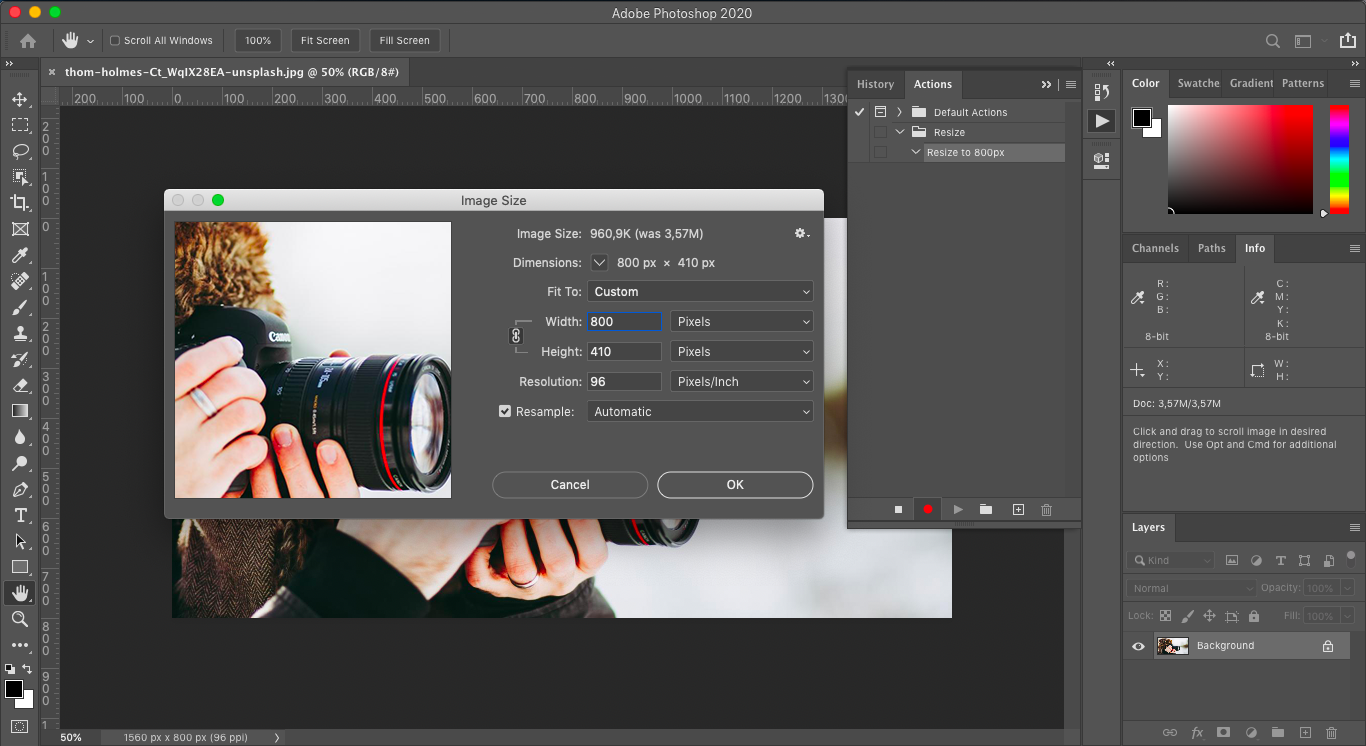 Than click File -> Save (Command/Ctrl+s)
When your image is an JPEG image your will be prompt to set the quality of the image. I always use 12. Click OK.
Your action is now ready. You can click on the square Stop button in the bottom of the Action panel.
Apply action to multiple images
Close the saved image. Now we have an action to apply. You can apply this action to multiple images by clicking on File -> Automate -> Batch...
Choose your folder with images on the Source(left side of the prompt) than you can set the Destination at the right side of the prompt. You can also let Photoshop append text to your "Batched" images. You could do it like (_800px) and it will append _800px on every images file name.
Navigate to the folder you have set as the "Destination" and you will see all your images are resized.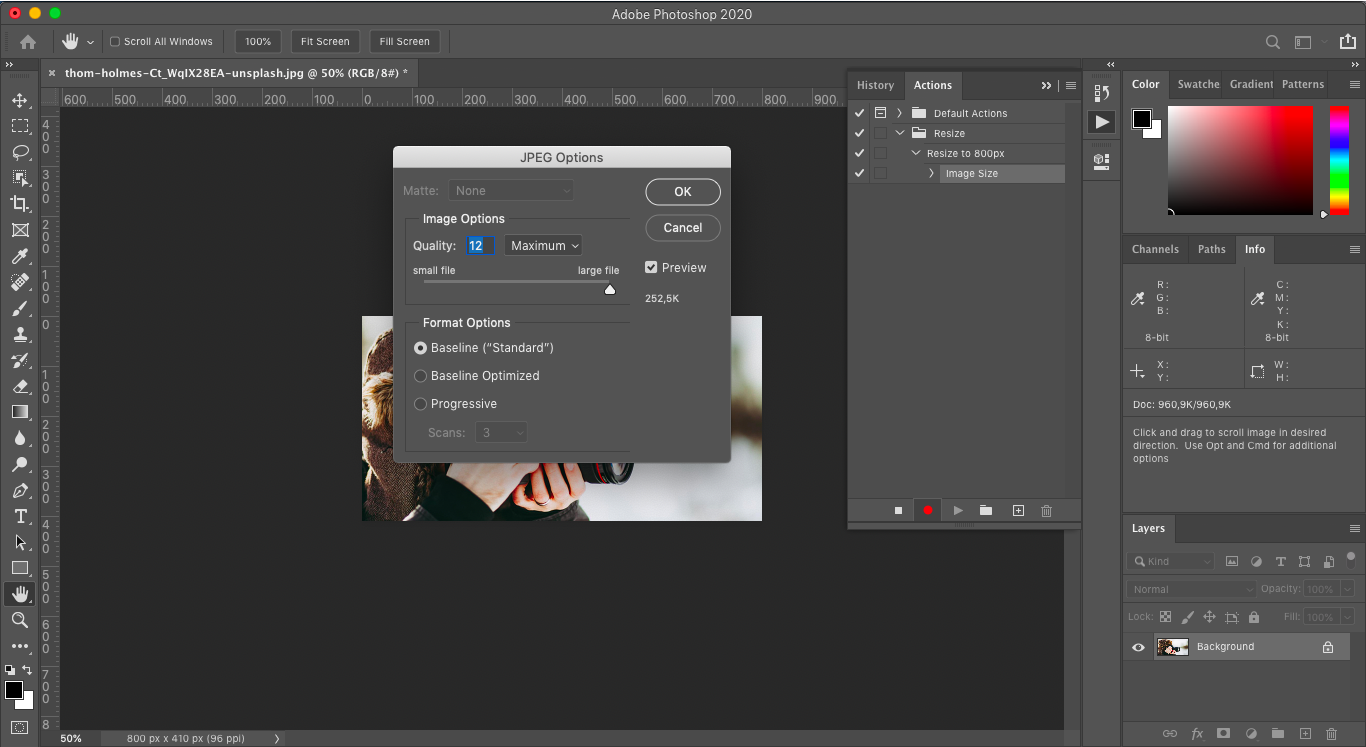 You can now use this Action every time you want to resize your images. It's common to create a lot of Actions for example 800pixels width for social media posts, 1500pixels width for your Portfolio website or 4000 pixels for sending to your clients...
Photoshop Actions are obviously not only for resize your images. There are tons of use case you can apply. From applying certain filters to remove bad skin on faces... There are many online Actions you can buy or download for free.
Summary & a step further...
Actions are great timesaver, but it has some limitations. For example you have a bunch of images for one client and they are not all landscape size. Some are shot in portrait/vertical sizes. Since we set the batch to narrow the width to 800pixels all the vertical images will still having the height above 800pixels. So you need to make a new action for scaling vertical images. You will ended up with splitting images in separate folders.
And when you want to apply your logo to those images you have to do it one by one(if you want the logo placed on multiple position and sizes on every images). We came up with a solution that you will save a lot of time doing those two things. Fastwatermark resize and let you attach your logo in one session. Without the need to create an Action you can get started in 2 minutes by signing up for our 14 days free trial.
Happy batching :)